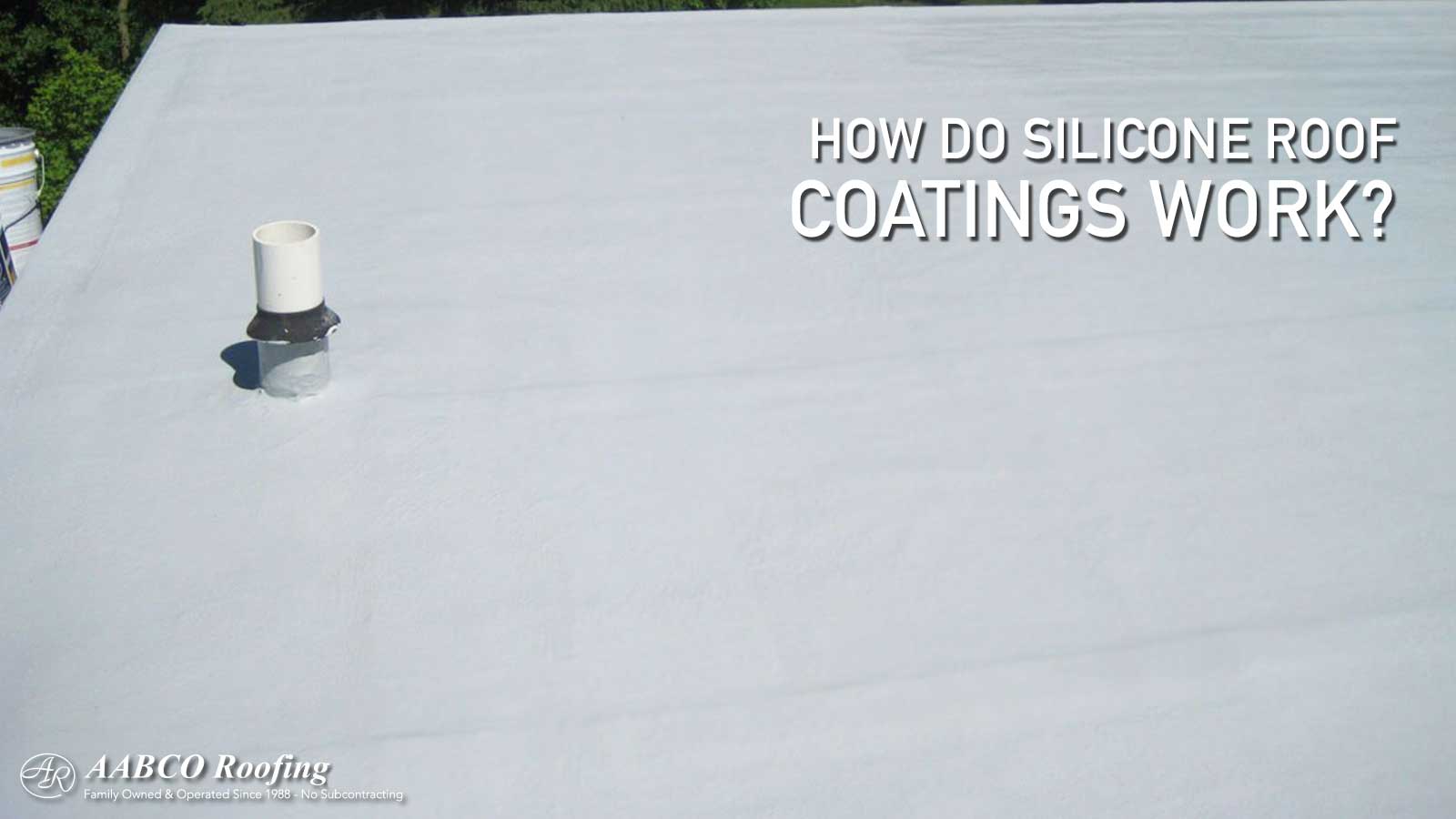 If you are wondering exactly how silicone roof coatings work, then you must be on the cusp of a roofing project. It's a good thing you've reached this point because a high-quality silicone roof coating can save you a lot of headaches. Many people consider the cost of materials when needing a new roof or serious repairs to an existing one, but this is not the best way to go about it. Ultimately, you need to pick the product that offers the most suitable benefits for the job that needs to be done. If you do this, then costs will save themselves down the line.
Assessing Roof Repair Options
It can be difficult deciding on the nature of roof repairs, so let's spend some time figuring out how silicone roof coatings work to get a full understanding of why it is worth the investment.
If your roof is structurally intact, the chances are high that you can save yourself a lot of labor and expenses by making use of a silicone coating. The coating is applied to almost any roof and is used to extend the life of the roof indefinitely.
The Process Of Applying A Silicone Roof Coating
Silicone roof coating is a spray-on or paint-on solution for an aging roof that needs re-done. It will sustain the roof, extend its life, and ensure warranties and insurances are valid. Roofs go through a lot in Florida. Many suffer from pooling water, chalking, or cracks. These are common factors for needing roof repairs and the main reasons you should consider a silicone roof coating. This product solves many issues you'd experience with aging flat or sloped roofs.
The application process is really simple, and the preparation is even more customer-friendly.
The 'Before' Stuff
No part of the roof will need to come off, and that saves on the cleanup up as well. In a few cases, the roof might need a primer. It depends on what material the roof is made of. This is not always the case, and silicone can be used on many materials. The only real step in the preparation is power washing the surface and allowing it to dry. Usually, this happens the day before application. This step should always be employed anyway.
Aside from the not so likely need for a primer, there is no other prep. No evening out or grading surfaces, no filling cracks, just wash and dry.
The 'During' Stuff
As we said, the silicone roof coating can be sprayed or rolled on. It creates a protective, water-resistant surface that doesn't advocate water pooling. With high-quality GacoFlex Silicone coating, any pooled water won't soak through or lead to mold or mildew. A few layers in places can create a gradient to further prevent pooling. The product coats over cracks and edges, creating a pretty lock-tight cover against the elements.
This is an easy application solution that requires less labor and covers many uses, with serious endurance. The process is less tedious for the customer than any other roofing repair option as there is little mess to clean up, and very little equipment and product that is brought to the site. Aside from the drying time, there is nothing else to consider when getting your local roofing contractor to apply the coating.
The 'Good-To-Know' Stuff
Aside from being seriously water-resistant, its flexible and stretchy dried state gives it quite the guarantee and the lifespan.
It is a lighter and more reflective coating than other standard products, which makes it UV resistant. These qualities also make it energy saving. A cooler roof surface means less cooling is required inside. Statistics show that this can be up to 35% energy savings option. It is also worth checking into how this product would impact your "green status" in other ways, as it has little to no VOC (volatile organic content). A product that doesn't chalk also isn't releasing run-off pollution as much.
Silicone Roof Coating As A Long-Term Repair Option
When the roof needs attention in 10 or more years' time, the surface will be power washed (not primed) and another coat will be applied. Once again, no heavy labor and time-consuming activities, no waste to be relocated to landfills, or a wide range of equipment and products to be brought to and from the site.
A top silicone roof coat applied with the knowledge of best practices by your local skilled roofing contractors here at Aabco Roofing has proven to be a simple and effective solution for any flat or sloped roof, big or small. Call us at 1-954-426-8500 to see if and how your roof could benefit from a high-quality silicone roof coating, today.
---