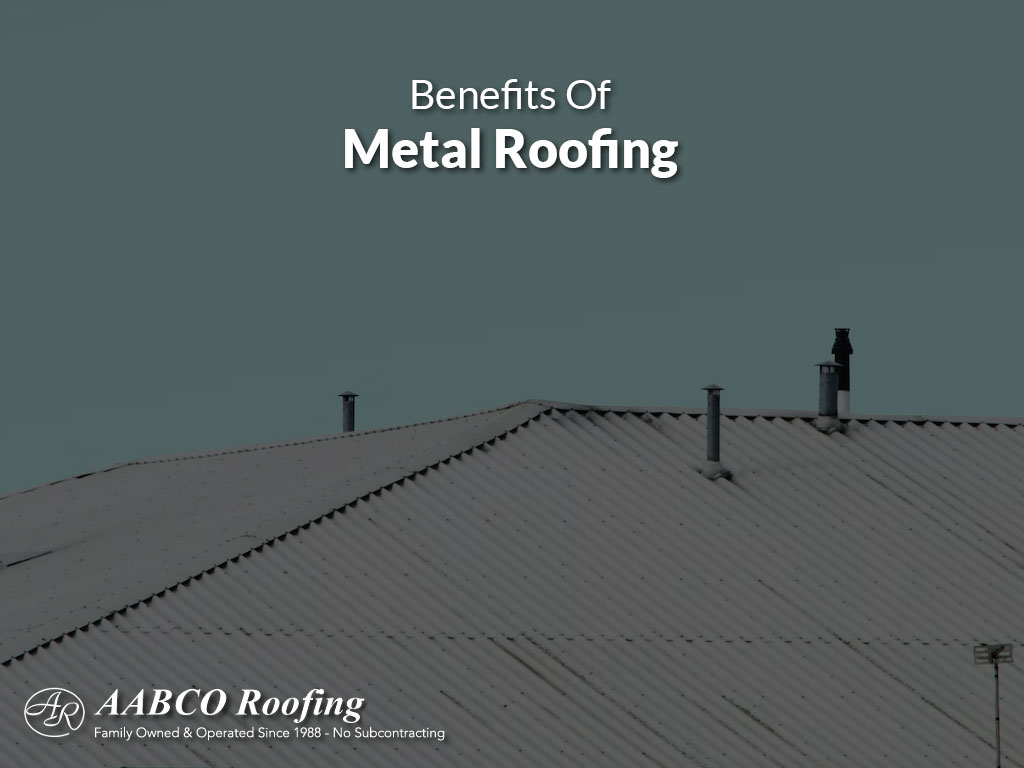 When it comes to roofing for your home, metal roofing is the up-and-coming star. Although you have many different options when it comes to roof materials for your home, metal is gaining in popularity when compared to its more common counterparts.
Having a metal roof can bring a number of benefits in both practicality and functionality. Looking to make a change? Naturally, you will want to be on the ball so you can make an informed decision that is best for your home.
Top Benefits of Metal Roofing
From easy installation, good weather resistance, and being more environmentally friendly, we've listed the main benefits of metal roofing below.
Longer Lifespan
Metal roofing has a longer life expectancy than its tile or asphalt alternatives. A metal roof can last for 25 to 50 years.
In the long-run, you're making an investment which ends up being more cost-effective than its cheaper options that do not last nearly as long!
Easy To Install
Installing a metal roof is both quicker and easier than other materials. This is because they are sold as standing seam sheets and can be installed one large section after another, instead of one tile at a time. Contractors can get your roof in place a lot faster and easier.
Light Weight
Metal roofing is easier to transport and install since it is far lighter than other materials. On average, metal weighs between 50 and 150 pounds per square, whereas tiles are about 800 to 900 pounds per square.
Environmentally-Friendly
Nowadays, making climate-conscious decisions is increasingly common. Many people want to try to reduce their carbon footprint and impact on the environment. If this forms a top priority for you, metal roofing is the most environmentally friendly material out there!
Metal roofing is an excellent option to go hand in hand with solar panels, if you are looking to power your home with non-renewable energy. They also provide shade for your roof, which reduces energy spent on cooling your home.
Additionally, metal materials used for your roof are 100% recyclable, which makes roof replacement an environmentally friendly process.
Weather-Resistant
In South Florida, every homeowner needs to be prepared for hurricane season. Metal roofing has been tried and tested to withstand wind speeds in excess of 140mph, as well as provide good protection against any debris. The nature of the metal interlocking panels makes it very difficult for wind to get underneath it, minimizing the risk of uplift from these high winds.
Energy-Efficiency
If being environmentally friendly isn't enough, metal roofing tends to help you to save on your monthly electric bill as well! This is achievable due to reflectivity and emissivity. Metal is great at reflecting heat, which makes it easier for your AC units to cool your home down. Therefore, less energy is used in the cooling process.
"Emissivity" is a term that refers to how quickly your roof will cool down after it is no longer in direct sunlight. Again, this means your air-conditioning will not have to work as hard to cool your home during those stifling hot South Florida summers.
Metal Roofing And More In South Florida
If you're looking for a reliable and BBB A+-rated roofing company to help you out, you are in luck! AABCO Roofing is a family-owned roofing company in South Florida, and has been servicing homes for over 30 years. We install, inspect, and maintain all kinds of roofs.
Give us a call today at (954) 426-8500 and let the experts do the rest. You are only one small step away from getting that brand-new metal roof!
---