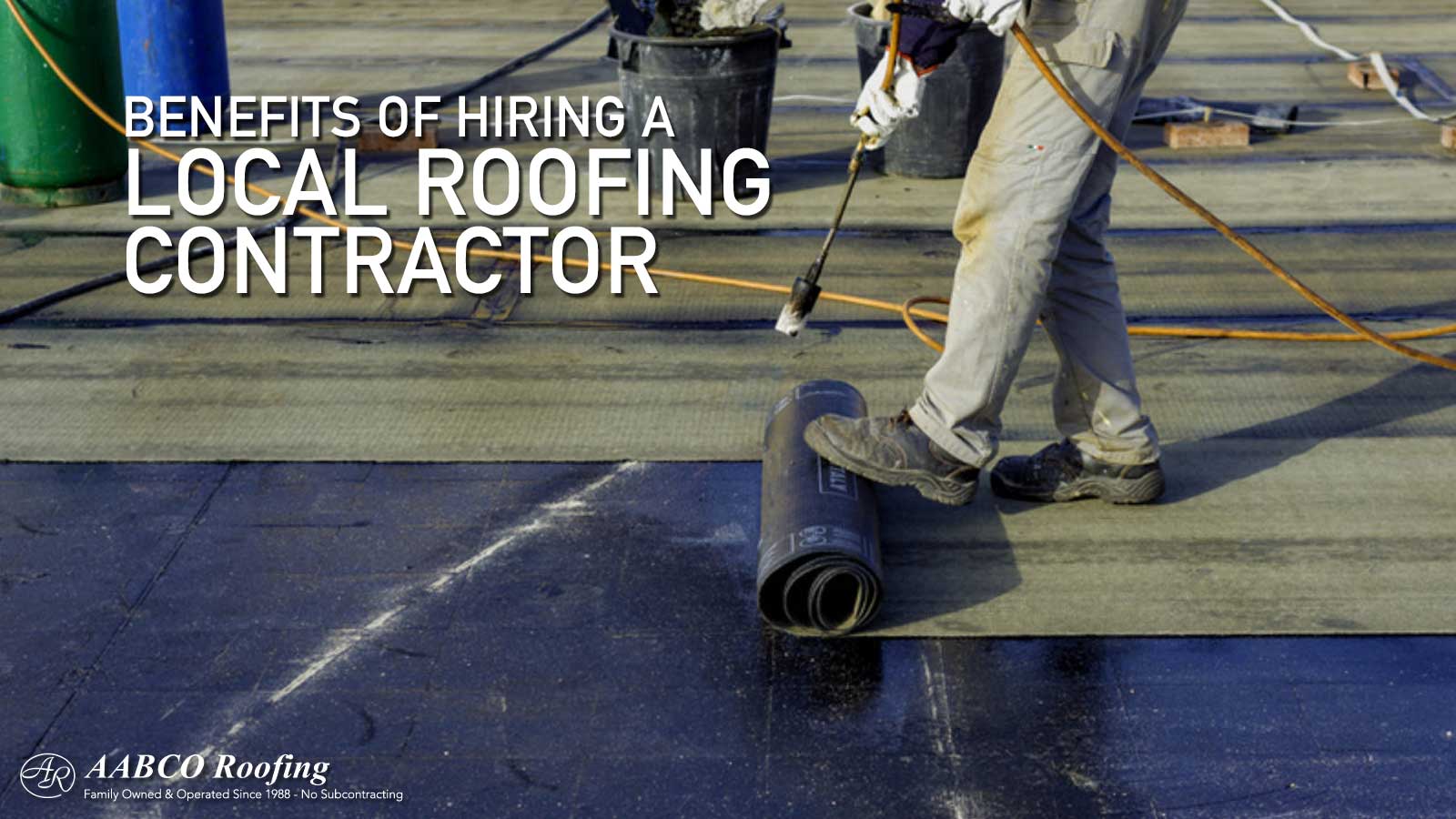 If you are considering using anyone but a local roofing contractor for any size issue you have, and this includes yourself, think again! There are unmistakable benefits to using a local roofing contractor that you can't afford to ignore, literally.
Sometimes a business is promoted to us because someone we know used their services or we know them personally and want to be supportive. Or sometimes we go with a contractor because they seem cheaper, initially. But if they are out of your local area, none of these reasons should factor in.
Necessary Local Roofing Knowledge
There is one risk that rules all risks, and that is familiarity with local building codes and permits. Local trusted contractors won't risk the structural integrity of your building, or your money in the form of claims or certificates down the line.
No Cutting Corners On Your Roof
Distances from out of town will also impact costs, so even if the contractor wants your business enough to not factor in travel charges, their attitude to the job and diligence will be impacted by the smaller profit. You also do not want someone working on your roof who does not have the capacity to do it properly because they are rushed or have not got the right equipment.
Can you imagine having to fork out money for new equipment you don't need to own, or waiting for your contractor to go and fetch something they forgot to pack?
Time To Top-It-Off
Another issue you will have if an out of area contractor seems eager to take on your roofing job is that they will have to do a lot of additional work to know what is allowed in your area, and what the best practices are. This offers two problems:
Again, it is work they will either have to bill you for or cut their losses.


If it is not something they work with all the time, mistakes will happen and you will not be properly covered.
This is the same if you plan to do the job yourself. Few people have the right amount of time to educate themselves enough for this. Rely, instead, on a contractor with the right knowledge, in the right place. Expenses will hit you down the road if you need professional help to correct any part of the job. And you will have to do all the work in knowing the codes.
Do NOT DIY
Do Not Do It Yourself. Another motivating factor behind the temptation to DIY is that any insurance coverage or warranty from any angle will be void. What is more, is that insurance cover on your roof could be violated in future instances if you have worked with any part of the structure yourself. Using someone who cannot be presumed to have local knowledge, like an out of town contractor, could give your insurer reasons to delay or not pay.
On the other side of this coin, here are the benefits, categorically stated, of using a roofing contractor local to you in South Florida:
We can get there fast, and will know how to cost the job without later concerns about additional costs that come up because we wanted to be nice, and we will still be nice!


We are familiar with all permits and codes, as well as best practices for the area.


Because we're familiar with all permits and codes, we can advise on what is safest and what works best within your area, your needs, and your budget.


We can prompt you to check what your insurances cover and make sure nothing happens to put any of your covered items at risk.


If you want to check out any previous jobs, they are nearby for you to do so.


Being from your area means we need to protect our reputation. This benefits you as a means of quality control on the job.


We will be much safer, from total roofing experience and easier access to equipment. There is simply no need to take on the sometimes-fatal risks involved in climbing a roof to do repairs.
We take pride in doing the best job we can. And being local helps this along by making sure there are no unconsidered costs that must be carried.
---