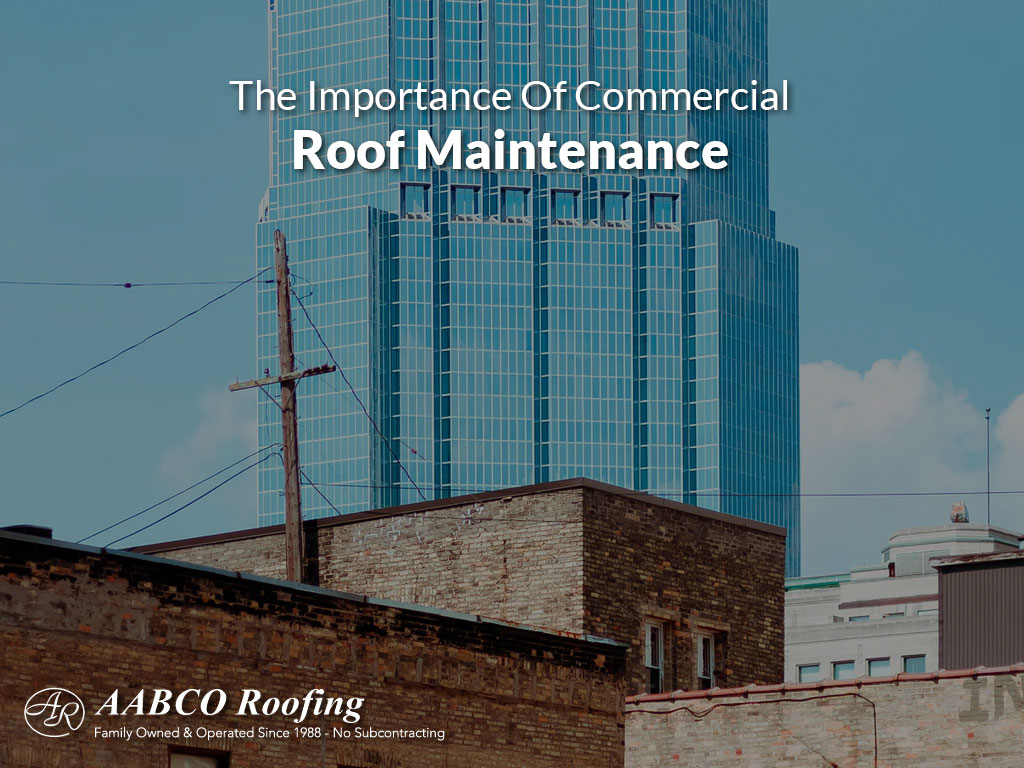 Your home requires regular roof maintenance, so why not your commercial business? Maintaining the integrity of your property is vital, and roofs are easy to overlook since you don't tend to see them unless something is wrong. But considering the number of heavy rains, hot temperatures, and harsh winds that occur in Florida, commercial roof maintenance is integral to the success of your business (not to mention the safety of your customers and employees).
Identify Underlying Roofing Issues
Most people aren't roofing experts; they won't suspect anything is amiss until there's a leak, or worse. It's possible that there are underlying issues that can't be easily seen without actually being up there (which isn't recommended unless you're a professional). Even small issues with your roof can add up and become expensive fixes if left undetected for an extended period of time. For instance, you may have a few shingles missing from the last Florida rainstorm. There may not be a leak yet, but left unfixed, there could be one soon (and customers may not appreciate getting dripped on while shopping). Even a small leak can turn into big structural damage over time.
Can't remember the last time you had commercial roof maintenance? That's a sign that you may be overdue!
Extend The Longevity Of Your Commercial Roof
Let's face it, any kind of roofing isn't exactly cheap. The average commercial roof lasts about twenty years, but with regular maintenance, you can make it last even longer. If your building is older, the lifespan of your roof may depend on several factors such as age, weather, and, of course, how often it was maintained in the past. Since replacing a roof is not only expensive but may require shutting down your business for a temporary amount of time, don't wait – invest in quality commercial roof maintenance today, and make the most of your investment.
Control and Manage Indoor Conditions
A properly maintained roof will make the interior of your business comfortable and dry for your customers, which is crucial in South Florida's hot, humid climate. When it does occasionally get cooler, the reverse is true: a well-maintained roof will keep customers warmer as well. Your customers will be happy to keep browsing (and come back), and your employees will be more productive as well.
Improve The Look And Function Of Your Workplace
A neglected roof doesn't just pose a risk for the integrity of the building structure, the safety of your staff, and your customers. It will also impact the appearance of your workplace. Commercial roofs that go for extended periods of time without care can develop mold and mildew. This is not only unsightly, but also a health risk. Even small leaks can lead to structural damage and other eyesores for people inside. You don't want to jeopardize your profits or reputation because of something that is entirely preventable.
Commercial Roof Maintenance In South Florida
The health and well-being of your roof is something to take seriously. It is, after all, the main shield between you and the outside elements. When the weather turns ugly, your roof is what keeps your staff and merchandise safe and protected. Experts recommend having your roof inspected once or twice annually to help prevent any major problems later on.
Aabco Roofing prides itself on our integrity, professionalism, and expertise in all kinds of roofing issues, big or small. We are a family owned and operated business, serving the residents of southern Florida since 1988. To learn more about our services, request a quote, or ask questions, reach out to us at 1-954-426-8500.
---