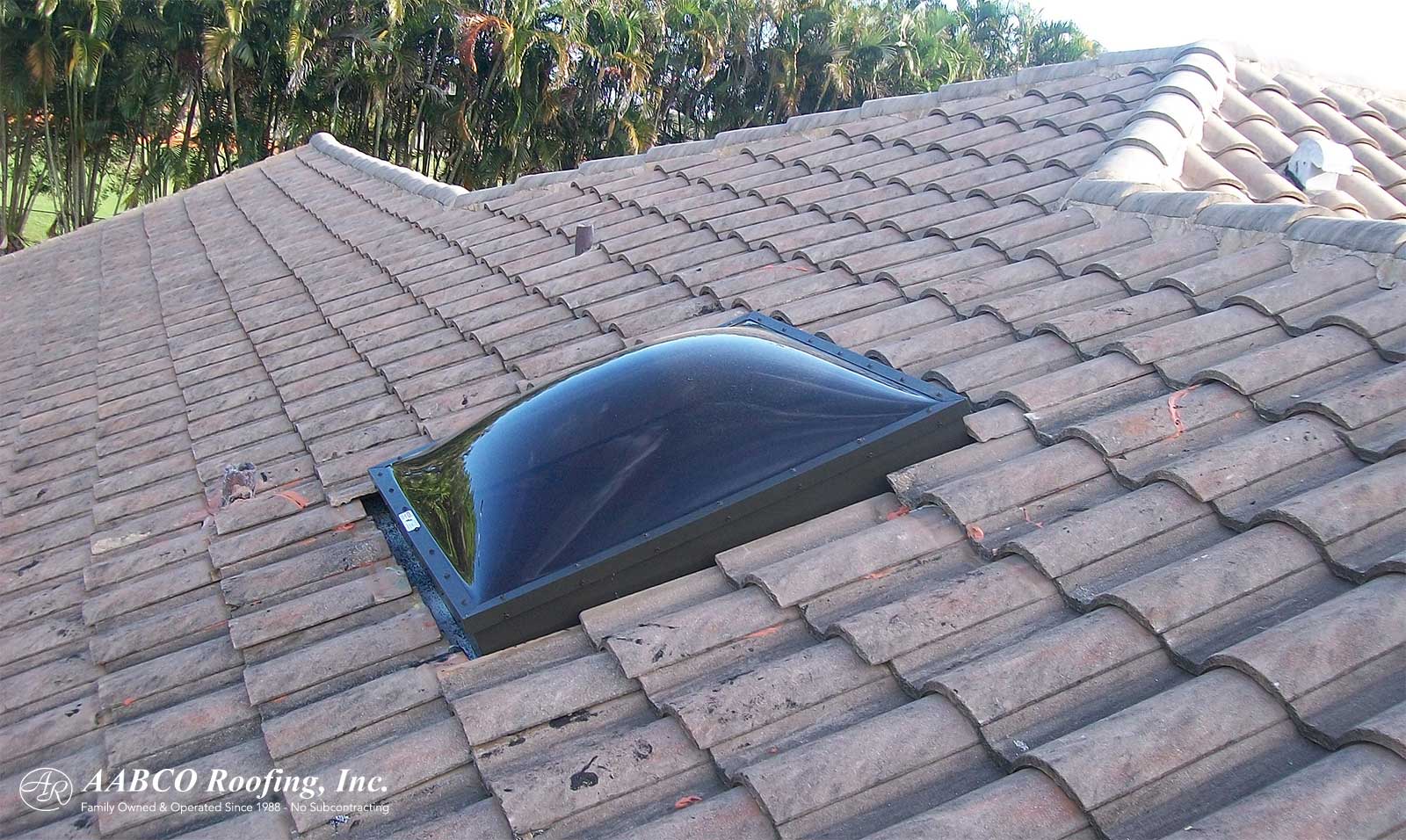 Skylights are a wonderful source of natural light into a home – especially when conventional windows aren't an option. Apart from their functional nature, they can be well-designed and add a unique and unrivalled aesthetic to your home. Unfortunately, like all things functional, through wear, tear and exposure to the elements, your skylight can become damaged, cracked or begin leaking. The question now is to repair or replace?
Why Should A Broken Skylight Worry Me?
Although you may only recognize the problems of a broken skylight as cosmetic, they actually have the potential to become hazardous. Excessive moisture around your roofing elements can cause the wood to begin to rot, making it susceptible to mold and mildew. The moisture can also cause damage to your ceiling and dry wall, exposing you and your family to mold and other bacteria.
Step 1: How to Tell If Your Skylight Is Broken
Here are a few things you may notice around your skylight that suggests repair or replacement is necessary:
Damp ceilings
Water stains
Discolored or bubbling dry wall near the ceiling
Excess condensation on the skylight, windows or walls near it
Drafts felt through the house
Visible cracks in the plastic or glass
Some features of damage are not as obvious and may require a professional's assessment and diagnosis.
Step 2: What to Do With The Broken Skylight
Great! You know there's a problem; now what? How do you decide whether a repair is sufficient or whether a full replacement is necessary? Hiring a professional, like AABCO Roofing, to fully assess the damage to your skylight is the next best step. Identifying the source of the leak or the extent of the crack is very important. This allows for the best possible management plan to be made – one that is appropriate for the level of damage, the skylight design and for long term durability as well as cost effectiveness for you.
Step 2.1: Skylight Repairs
Most skylight problems can be solved by good, thorough repairs which are often cheaper and faster than replacements.
Leaking from insulated frames requires sealing the frame and re-securing the unit to the roof.  If the problem is at the roof flashing and not the skylight at all, making sure the flashing (or flange) is properly screwed into the roof deck and sealed with an asphalt saturated membrane and roof mastic will solve your problems at half the price of a skylight replacement. Remember that often, leaking skylights can cause damage to the surrounding structures like interior drywall. Hiring a professional can, therefore, help you deal with all the necessary tasks to ensure a long-term fix to your skylight. Some experts recommend repairs over replacements if the unit itself is complex or customized.
Cracks can be dealt with via repairs but require a professional to assess the origin and extent of the crack, the material of which your skylight is made to ensure the correct material is used for the repair process.
Step 2.2: Skylight Replacement
Replacing your skylight can often be an expensive venture and is only indicated for very extensive damage. Replacing a unit can afford you the luxury, however, of replacing your current design with one that may allow you to take advantage of advances in new technology such as electronic.
Skylights are widely considered a great addition to your home, but if not adequately maintained, repaired or replaced can cause many unnecessary and expensive problems. Don't hesitate to contact us at AABCO Roofing if you have any questions about skylight repairs, replacements or new installation!
---