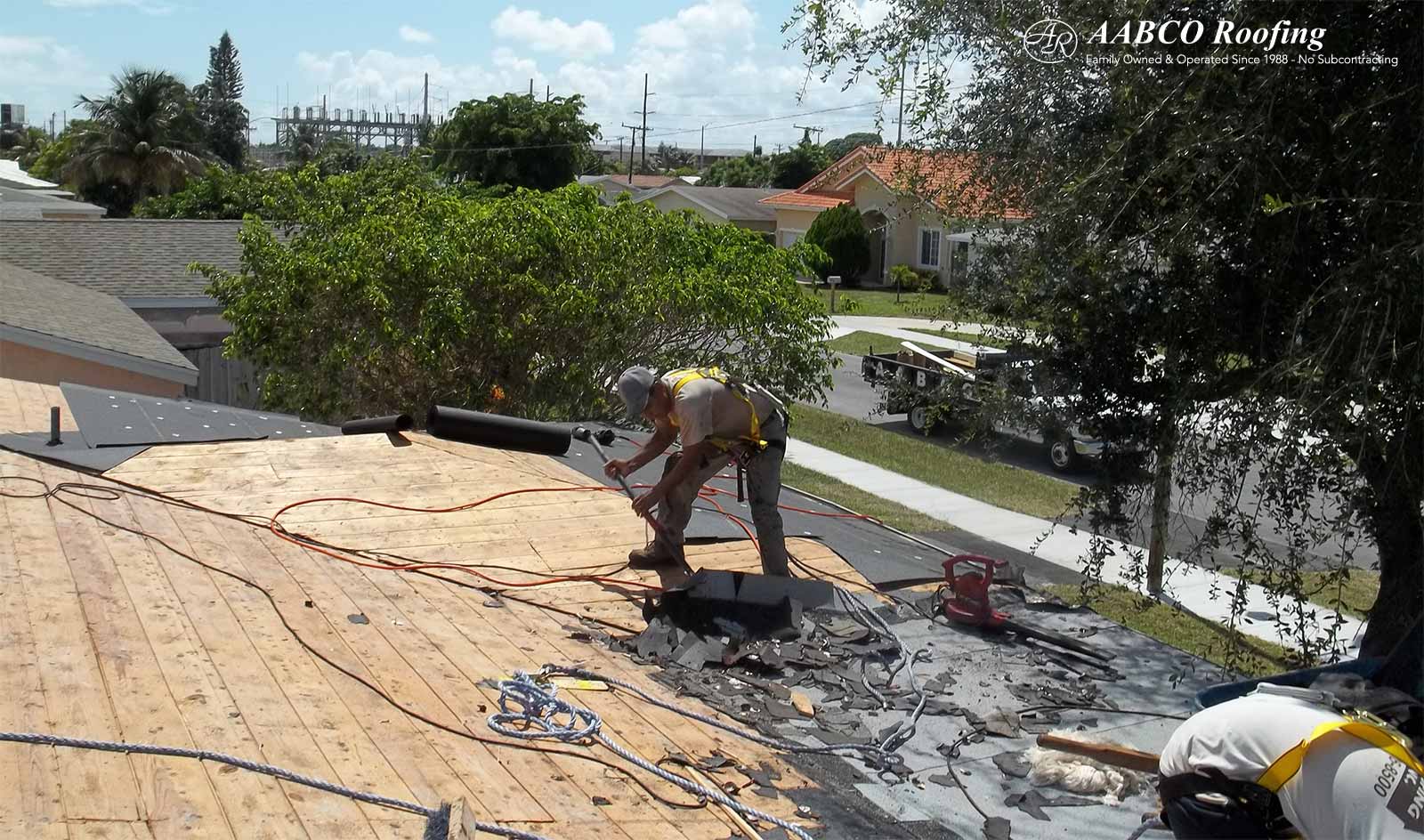 Residential roof repair is one of the most important things that you will need to consider when it comes to keeping your home in tip-top shape. Aside from the fact that your roof is one of the first things people see when viewing your home and an unkempt roof does nothing more than devalue your property. Regular maintenance of your roof ensures that you and your loved ones can sleep soundly at night without having to worry about the weathers impact on your roof.
Without regular maintenance on your roof, you will end up using all of your rainy-day savings fixing your roof.  A roof in disrepair can also lead to other damage within your home, costing you even more money. For example, small animals and insects have a way into your home and may decide to nest there.  Every day your roof is exposed to varying weather conditions which can and will contribute to your roof perishing as well as general wear and tear. The longer you go without fixing the problem, the worse it will be; with regular roof inspections, you can get ahead of any problems and ensure that everything is up to standard without breaking the bank by trying to fix everything in one go.
There are various ways to recognize the signs for residential roof repair. A few ways include noticing water stains on your ceiling or discovering mold or inexplicable odors indoors. These things can be fixed by having a regular maintenance plan in place as well as regular roof inspections. It is  a long-term investment that will negate the need for a roof replacement.
Depending on your specific roof as well as accessibility, you may presume you are able to inspect your roof yourself. However, just because you can get to the top of your home doesn't mean you'll know what to look for. It makes sense to hire a professional contractor to not only ensure that the inspection is done properly, but to also ensure that no damage is inadvertently done to your roof.
There are a few benefits into investing in regular maintenance of your roof. It will strengthen your roof against weather damage as well as prolong the lifespan of your roof, negating the need for a total roof replacement. The number of inspections that you will need to do each year depend on various external factors. These factors include things such as weather conditions or the age of the roof. It is suggested that you check your roof at least once a year as part of our maintenance program.
You may struggle to find the right roofing contractor but with a little time and effort you'll find the perfect fit. You don't want to take unnecessary risks when it comes to your home and your money. If you have any questions or queries regarding residential maintenance or roofing inspections; don't hesitate to contact us.
---