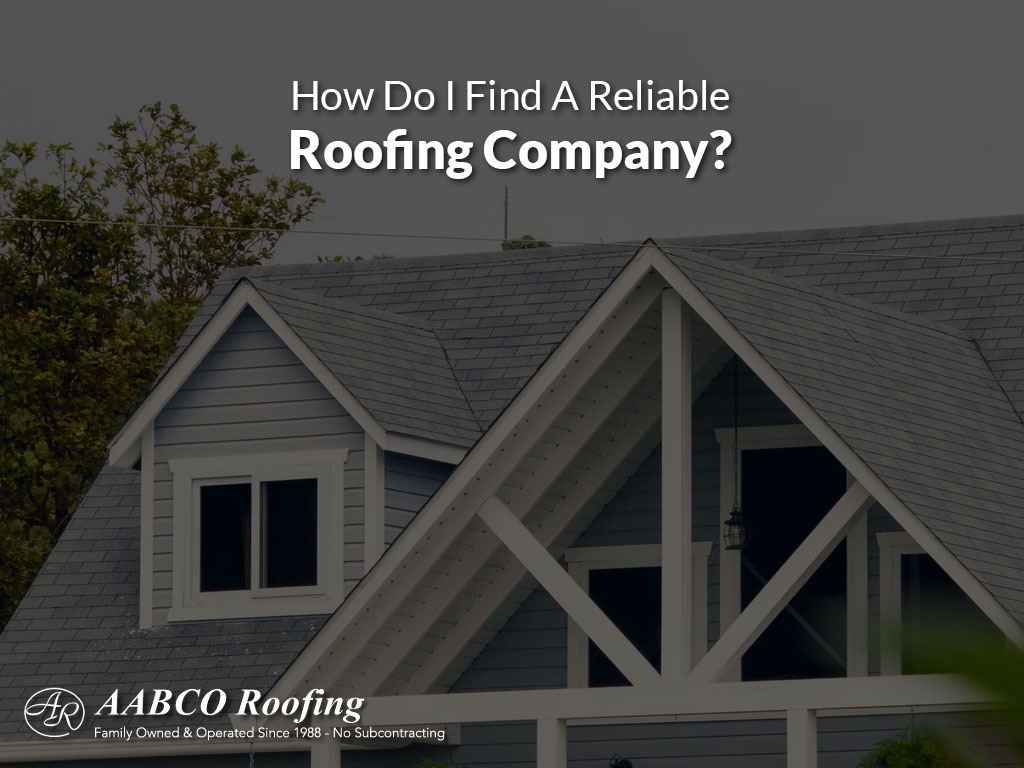 If you're concerned about your roof, whether it's routine roof maintenance or something a bit more serious, it's important that you find a trustworthy and reliable roofing company in South Florida.
A quick online search and you'll most likely find plenty of options in your area. Which one is the right one though – in this article we share a few tips on how you can find the perfect roofing company for your needs.
Finding A Reliable Roofing Company
So, you have a problem with your roof and you need it fixed quickly. Or, you're looking for someone to give your roof the maintenance it needs as we get closer to hurricane season. Either way, you need a reliable roofing company to get the job done.
Here are a few things you need to look out for to make sure you choose the right team for the job.
1) Check For Licenses And Insurance
First thing you want to do when looking for any kind of contractor is to check that they are licensed and insured. A professional and reliable roofing company will have no problem providing you with proof of both their license and insurance. If they don't want to, that's an immediate red flag and you should move on to the next option on your list.
2) Find Out Exactly Who Will Be Working On Your Roof
When you contact a roofing company, they will usually send out a representative to assess the situation and give you an estimate. This is perfectly normal and to be expected However, once you have given them the go-ahead to proceed with the job, it's important that you find out exactly who will be working on your roof.
A reputable roofing company will have a team of qualified and experienced professionals who will be able to carry out the work to the highest standard. If they are planning to outsource the work to a third party, you should consider another option as there is no guarantee of how reliable they are.
3) Consider Referrals From Friends And Family
If you know anyone who has had work done on their roof recently, ask them for referrals. This is one of the best ways to find a reliable roofing company as you'll be able to get first-hand experience of how they operate.
You can also check out online review sites to see what other people have had to say about their experiences with different roofing companies in your area.
3) Get Multiple Quotes
When you have a shortlist of potential roofing companies, it's important that you get multiple quotes before making your final decision. This will give you a better idea of what the average cost is for the work that needs to be carried out.
It's also worth bearing in mind that the lowest quote isn't always the best option. Make sure to take into account other factors such as the quality of materials they use, their reputation, and how long they have been in business.
4) Make Sure They Come With A Warranty
You should make sure that the roofing company you choose offers a roofing warranty on their work. This will give you peace of mind knowing that you are covered in the unlikely event that something does go wrong.
A good roofing company will have no problem providing you with a warranty for their work. If they don't, you should consider looking at a roofing company that does offer a warranty. Even the best material fails from time to time, so having a warranty is a good safety net.
5) Don't Rush Into A Decision
Finally, it's important not to rush into a decision when choosing a roofing company. This is a big job and you need to make sure that you are 100% happy with the team you are hiring.
Take your time, do your research, and then make an informed decision.
Reliable South Florida Roofing Company
If you are looking for a roofing company in South Florida, look no further than AABCO Roofing. As a family-owned and operated company with four generations of honesty, loyalty, and expensive experience, our team of professionals will get the job right the first time.
Contact us at 1-954-426-8500 today.
No matter what roofing situation you're under, we will work hard to get on top of it!
---