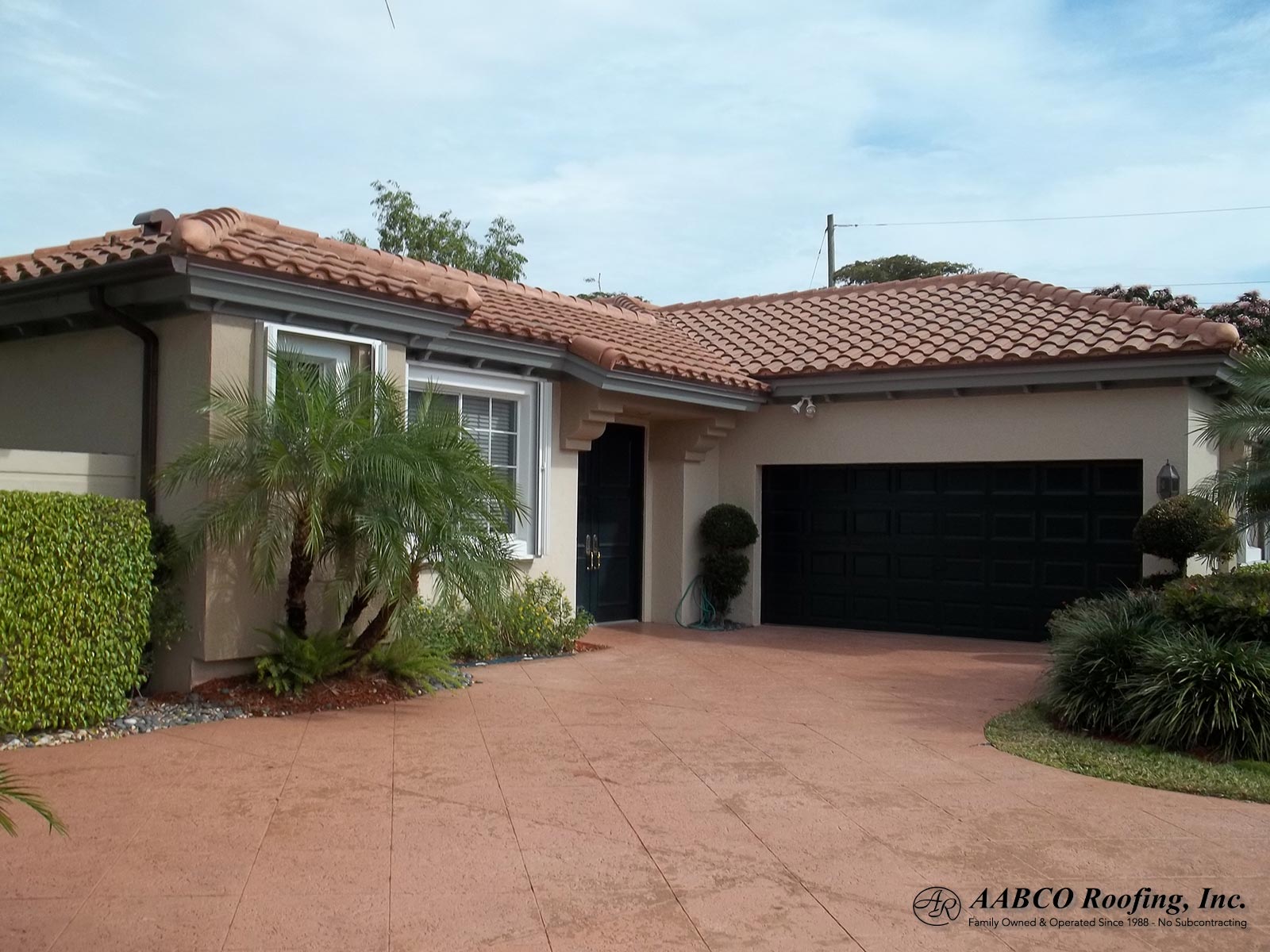 Concrete Tile Repairs: The Pro's and Cons
We all have our own idealistic version of what our dream home should look like, right down to the very last detail. Unfortunately, sometimes our budgets aren't in line with our dreams and we settle for a home we can afford and then renovate it. When it's time to redo your roof, there are many different options available such as Concrete tile, clay tile, asphalt shingle, metal even wood shakes. It depends on what you're looking for and what style roof your community or home owner's association allows.
What is a concrete tile roofing?
These are eco-friendly tiles made up of cement, sand and water. These tiles are made in several different styles such as Low profile double roll, High profile wide single roll, Spanish S, Flat profile and can even be made to simulate the appearance of wood shake, traditional clay tile even slate. It all depends on what you'd like your roof to look like. It can be smooth or have a texture to it, the choice is yours.
Remember that with all other varying roofing types, there are pros and cons attached. If you do make the choice for a concrete tile, you need to ensure that your contractor has had experience with working with it as it is not an easy installation.
Pros:
Strong: Tile is extremely strong. Correctly installed, tile roofs can withstand weather conditions that begin to deteriorate other roofs the day they are installed.
Durable: Due to the resilience of the material, these tiles could possibly last a lifetime. Often, you will find that tiles have a manufacturer's warranty of approximately 50 years. However, the underlayment and how the tile's installed is the most important factor to a good tile roof. The 3 types of underlayment include "Peel and Stick" self-adhered underlayment which is one of the newer styles, 90LB. felt which is an organic mineral surfaced felt mopped in hot asphalt is one of the oldest and most common methods of underlayment or you can upgrade to a Modified Bitumen in hot asphalt which is a stronger non-organic upgrade to 90LB.
Tile that is set in Foam is the strongest, best method of installation. The foam adheres to the underlayment and underside of the tile creating a durable bond and can withstands higher wind speeds than a nail or screw on system which also causes punctures in the newly installed underlayment allowing water to penetrate and corrode the nails/screws during the lifetime of the roof making way for unwanted leaks.
Cost Efficient: Although not the cheapest roof style, it is most definitely a lot more cost effective in comparison with other roof styles such as clay or metal style tiles. Especially if you consider the durability of these tiles, the underlayment and the way they're installed. This all means you'll be less likely to replace them due to weather damage such as rain, wind and hail.
Fire Proof – Concrete tiles are non-combustible and maintain a Class A rating throughout its life without any periodic treatments.
The best for thermal insulation during those hot summer months or cold wintry months as it reflects heat instead of absorbing it.
Cons:
Mass: Due to the weight of these tiles, if you do not currently have or have never had tile installed on your roof, you will in all likelihood need to have a state certified engineer check the structure of the roof to confirm it can bear the weight of the tile or reinforce it if necessary.
Fading: Due to sun exposure, the color of these tiles will fade over time. It isn't the biggest con but if you do need to repair a section of your roof, it will be difficult to find a tile that match the color of the
repaired area.
At the end of the day, you need to do what's best for you and for your home. Contact AABCO to turn your dream home into a reality.
---