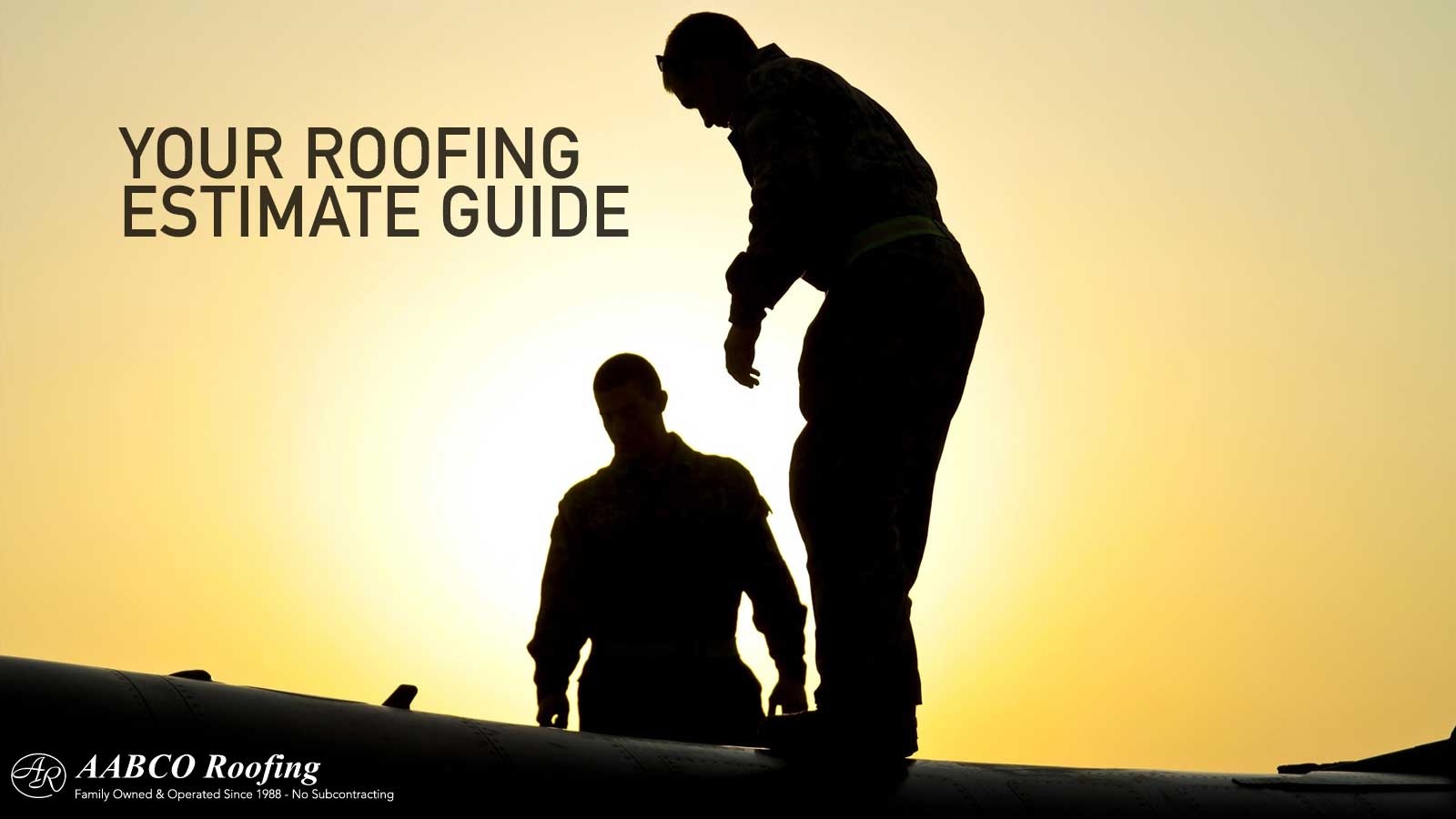 Replacing your roof is likely to be one of the biggest investments you make for your home. Getting a fair, comprehensive roofing estimate is therefore of the utmost importance to ensure you are not getting ripped off or scammed by the roofing company. In order to do this, homeowners should know what should be included in a roofing estimate, and why one is needed for the process of roof replacement. Find out more about why a good roofing estimate will enable you to make the right decisions for your home.
What is a Roofing Estimate?
A roofing estimate is a proposal from a roofing contractor that tells the customer how much a roof replacement job is going to cost them. Although these proposals differ from one company to the next, they are generally one-page (or more) documents that should quote both the total cost as well as a breakdown of the expenses so that you know where your money is being spent. The most important measure to take is to get multiple estimates from various contractors so that you can compare prices and make sure you are not getting scammed. Below are listed several points of information that should be included in any good roofing estimate:
The Project

An overall outline of the project should be given, in terms of who is responsible for what, the intended start and completion dates and the terms of payment.

Cost

The contractor must quote the cost of labor as well as materials for the project. The cost for obtaining a permit, as well as the cost of cleaning up any leftover debris at the end should be included too.

Materials Information

The contractor should detail the type of underlayment, flashing, roof materials (e.g. shingles, tiles, wood, etc.) and ventilation systems that the contractor offers and suggests. This helps you to decide what is best suited for your home and your pocket.

Proof of Legitimacy

The contractor's license as well as their liability insurance must be included in the roofing estimate. This is to protect you; so that you can do a quick background check on the contracting company and make sure they are legitimate before giving them the go-ahead.

Warranty

The contractor should be giving you a warranty on your roof. It is important to understand how long you will be covered should a leak occur. Does the warranty cover only materials or does it cover labor as well?
What To Watch Out For When Needing Roof Replacement
Unfortunately, it is true that there are roofing companies out there who will take advantage of customers when given the chance. Staying informed and aware will help protect you from being scammed. Watch out for:
Suspiciously Low Quotes
No Insurance or Contractor's License
No Upfront Roofing Estimates
Storm-Chasers (These are roofing companies who rush to storm-affected areas to take advantage of all the homes that will need roof replacement)
Companies that are "new" to your area
What Is The Next Step?
After you have looked over several proposals and decided which company is the best option, the next step is to read over the company's contract that they will draw up for you. Here, too, there are things that must be included, such as:
Material Specifics (which materials they will use for your roof)
Provisions for add-ons that might increase the cost slightly
A Lien Release (to ensure you are protected from liability in case the contractor fails to pay the subcontractors)
A Termination Clause (so you can end the contract if the terms are violated)
Replacing your roof is a lifelong investment and is a task that must be handled by only the most reliable roofing contractor. Speak to Aabco Roofing Corp today to get a roofing estimate!
---