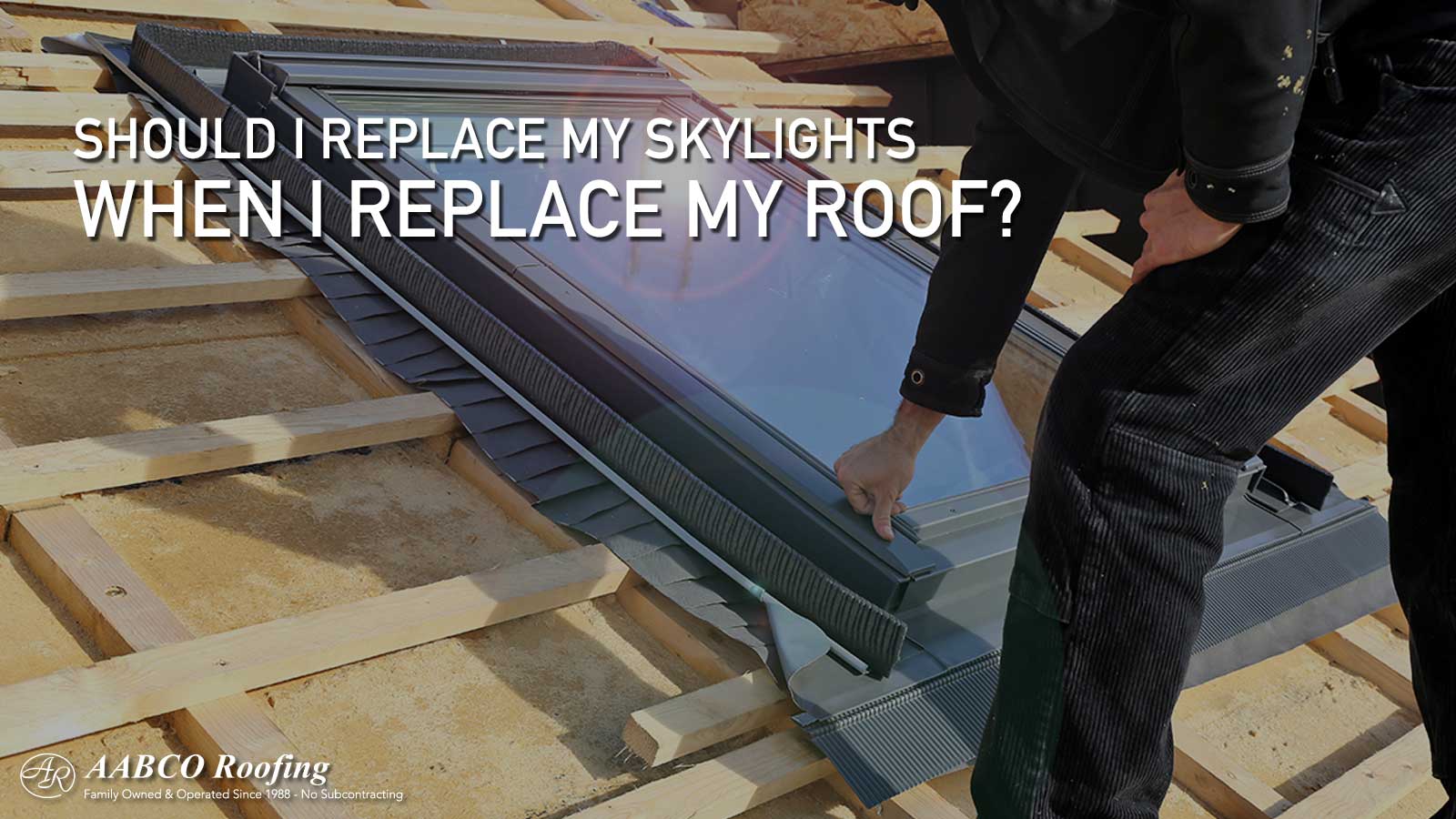 When you replace your roof, it is important to install skylight replacements at the same time. Skylights don't last forever and are at risk during the process of replacing your roof.
Many of our homes have one or more skylights built into them for the sole purpose of a little more natural light inside. Nothing quite beats the rays of fresh sunshine on your lounge suite, right?
In fact, sunlight kills unwanted germs in your household. This gives even more reason to take care of your roofing structures and ensure your skylights are installed securely and efficiently with your new roof structure.
Below you will see a few risk factors and reasons why you should consider skylight replacement at the same time as you replace your roof. Avoid the unwanted inconvenience of paying double for your roofing system due to a risky replacement job.
Skylight Replacement: The Reasons
There are a couple of reasons why you should replace your skylights at some point in their lifespan. Replacing them at the same time as you replace your roof is the best option.
Have a look through some of the reasons you might want to keep in the back of your mind when deciding on your replacement scope.
Skylights Have A Lifespan
Skylights, just like most other building structures, have a specific lifespan. Whether you have invested in expensive or inexpensive skylights, they are not built to last forever.
Over time skylights can either crack due to the heat of the sun or they can lose their shape due to exposure to weather elements and potential water or mold build-up (which can cause rotting).
It is important to replace them at some point, why not when you're replacing your roof?
Value For Time & Money
The smartest time to replace your skylights is when you are replacing your roof.
In the long run, you will save yourself valuable resources in the process of maintaining your roofing system overall. It is more cost-effective to replace both at the same time.
If you decide to replace your skylights after a roof replacement process, you run the risk of interfering with your current roof structure.
It is also much more expensive to replace skylights on their own due to the inherent risk involved. However, it is a simple process to redo your entire roof structure, including skylights.
Convenience & Peace Of Mind
It is most convenient and cost-effective to replace skylights when replacing your roof. Why would you risk one or the other by replacing them separately?
For your own peace of mind, replace both in one go. You might have potential leaks, short warranty and other risk factors in the back of your mind while soaking in your midday sun rays.
What About A Re-Flashing?
It is risky to simply re-flash your skylights when replacing your roof in hopes of keeping your original skylights intact. The risk is not worth taking when it comes to your roof.
The truth is that you'll need to navigate them in order to fit them with the new roof structures, and this can lead to many complications in the future.
At the end of the day, you might be wanting to replace one or the other at one time in order to save some money.
However, It is best to replace both and save yourself the cost of paying double, wasting time, and a lot more dust and building antics than you bargained for.
At Aabco Roofing we value integrity, trust, and efficiency in all we offer. With 30 years of experience and knowledge, we are equipped to bring you the best possible service. Get in touch with the roofing service you can trust today, we would be happy to assist you.
---