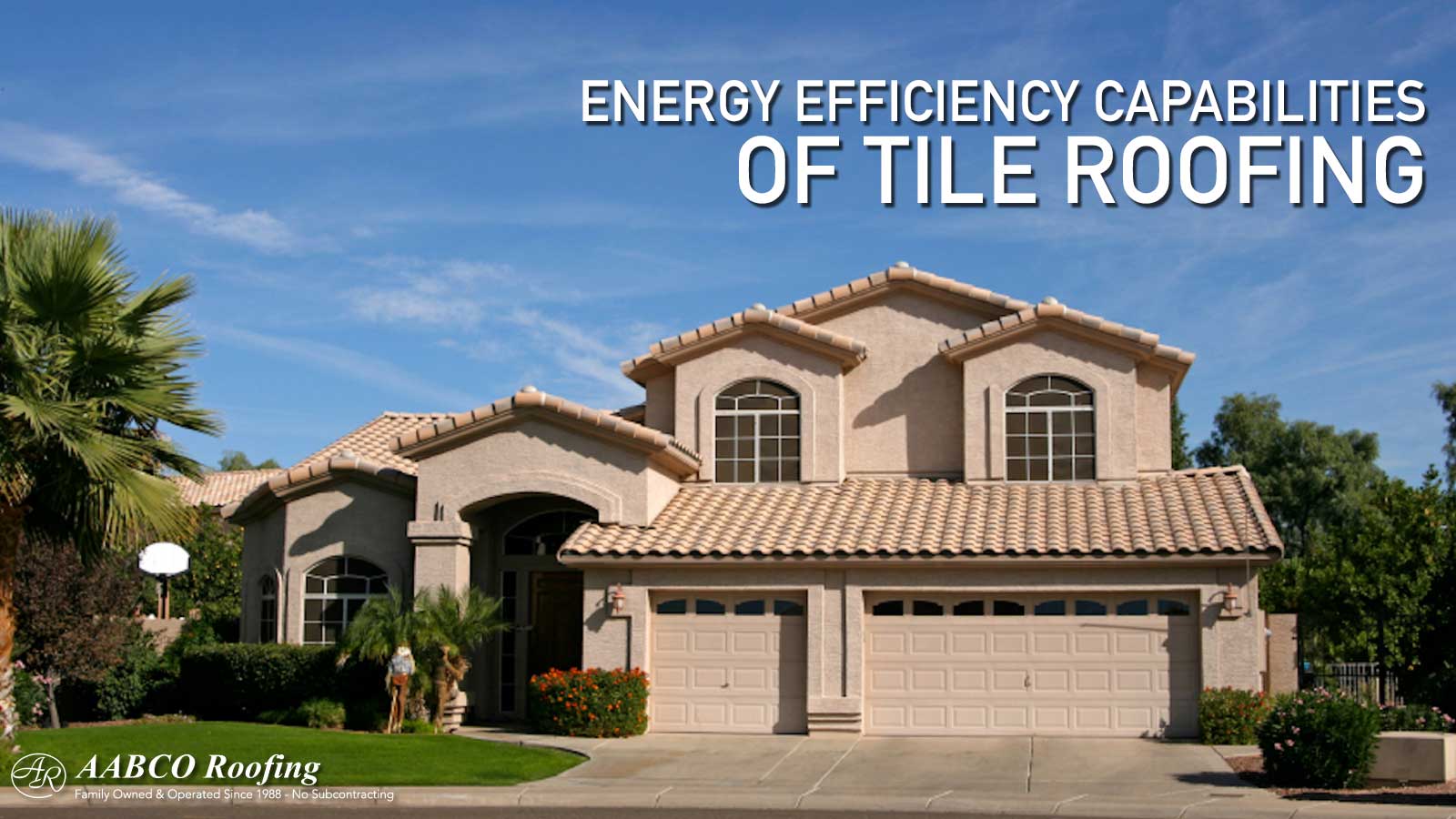 One does not normally spend a lot of time in the day thinking about roofing when there are more pressing matters at hand like saving money in these tough financial times. What if we were to tell you that thinking about your roof can save you money?
The Tile Roof Unpacked
Available in a variety of colors and styles, concrete and clay roof tiles are not only attractive but are highly insulating while reflecting the suns heat. They may cost more than asphalt shingles, but carry longer warranties and will outlast them by many years. Not only are tile roofs smart and aesthetically pleasing, but they also have the most energy efficient capabilities. The natural thermal resistance of the raw materials and the fact that tiles are installed individually and not in sheets, allows for ventilation around the natural air spaces around the tiles. Although tiles come in a variety of colors, the lighter tiles have been known to reflect more light and heat than the darker colors. This is known as the "Albedo Effect"
How Can Tile Roofs Be Energy Efficient?
Florida Power and Light Company embarked on extensive roofing system tests as early as 1970's with a view to finding a way of decreasing heat transfer into attics. Florida Solar Energy Center (FSEC) continued testing and concluded that "direct tile systems" reduced ceiling heat by about 40%. In the mid 1990's that figure had been raised to 48% with further testing having been conducted.
More recently, Roofing Institute and Dr William Millar at Oakridge Natural Laboratory have spent time and resources studying the natural ventilation that tile roofs provide. They have concluded that natural airflow beneath the tiles, referred to as sub tile ventilation or above sheathing ventilation (ASV) and the roof pitch design, can reduce heat into the attic space by up to 70% compared to a nailed asphalt roof on the same style house. Professional roofing contractors install the roof tiles in a way so that the air current draws cool air in at eve level. The air flows under the roof and hot air is driven out of the roof at the ridge. This will naturally result in less work required by the air conditioner to keep the house cool. A typical family in a typical family home can, depending on location, save up to 22% on electricity costs annually by needing and using less electricity to cool the home.
Other Cost Savings Tile Roofs Offer
Installing tile roofing, apart from increasing the resale value of your home, comes with other cost benefits and the potential for Federal Tax Credits and State Rebates:
Decreasing of you monthly electricity bill.
Protection from future utility cost increases.
Overall, less money is spent on roof maintenance due to the longevity of the concrete tile.
When building a home or replacing a roof, you will need to have knowledge of the local climate and environmental forces it will have to endure. Your roof is your first line of defense against the elements so it needs to be perfect for the job. You will want your roof to be aesthetically pleasing, giving your home curb appeal, durable and have the potential to keep the house cool, reducing your monthly utility bill. Don't delay. For any expert advice and professional roofing installation, contact Aabco Roofing. In these pressing financial times, you cannot afford to have something as large as your roof be anything other than cost effective and energy saving.
---